VoIP
Communication has never been simpler
In order to keep up with the speed of business, you need a telephony and communications system that's reliable, cost-effective and easy to use. With Voice over IP, or VoIP, solutions from IT Foresight, you can eliminate phone and fax bills and gain the power to take calls anytime, anywhere.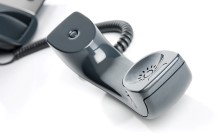 VoIP solutions from IT Foresight allow you to save money, work on the go, and hang up on complicated phone systems for good.
VoIP solutions from IT Foresight offer all this and more:
Cost-effective communication - everything is included with this all-in-one telephony solution
User-friendly technology - you and your staff can easily answer, transfer and forward calls
24/7 monitoring and maintenance - we host your system to ensure it's truly worry-free
Freedom from the office - have your calls forwarded to a mobile device or laptop
VoIP solutions from IT Foresight are easy to set up and even easier to use. What are you waiting for?