IT Consulting Services
Competent IT Consulting and Outsourcing throughout Cincinnati, Dayton, Columbus and Northern Kentucky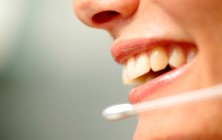 Competent IT Consulting and Outsourcing throughout Cincinnati, Dayton, Columbus and Northern Kentucky" class="alignright"]Do you wonder how you can turn your technology into an asset, instead of a liability? IT Foresight Consulting Services can help you to do just that.
With CTO (Chief Technology Officer) consulting services from IT Foresight, you get IT the expertise and support of an experienced, top-tier CTO without the added expense of having to employ someone full-time.
CTO Consulting from IT Foresight includes:
Streamlined Business Processes – We fully analyze your current IT situation and diagnose any problems, helping you to find the best solution for your business.
Increased Security – We construct a solution to keep your business and data secure and protected.
Complete Technology Solutions – We expertly create a complete, seamless IT solution for all areas of your business, allowing your business to perform to its fullest potential.
Use your technology to get ahead of the competition, with advice from our expert IT Consultants.
Utilize technology to get ahead of the competition. Whether you need to maintain your current system, modernize your system or have a complete overhaul, IT Foresight will make your transition stress-free, so that you can focus on running your business. Having an expert IT Foresight CTO on hand as your trusted advisor to create custom technology strategies for your business will eliminate constant IT headaches and allow your business to thrive.